Marklapwood.com now live
Finally, the cat's out of the bag. It's been a long time in bringing this baby out in the open.

We are really pround of what we've been able to do for this project. Mark has been an exceptional client. Only if all clients were like him.

You can view the site in all it's glory here:

www.marklapwood.com

enjoy.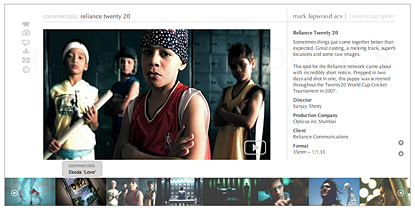 { Filed in: Blabber }
| | | |
| --- | --- | --- |
| | Shashwat Parhi | 12 Dec, 12:50 PM |